Introducing our Granite Effect paint, a stunning glass enhancer that adds a touch of luxury and sophistication to any glass surface. This high-quality paint is specifically designed to create a beautiful granite-like finish on glass, giving your space a unique and elegant look that is sure to impress.
Our Granite Effect paint is easy to apply and can be used on a variety of surfaces, including windows, doors, mirrors, and even furniture. It is perfect for both residential and commercial settings and can be used to create stunning accent pieces or to enhance the overall aesthetic of a space.
This innovative paint is made from high-quality materials and is designed to provide long-lasting durability and protection. It is scratch-resistant, water-resistant, and UV-resistant, ensuring that your glass surfaces will look great for years to come.
Our Granite Effect paint is also incredibly versatile and can be used to create a wide range of effects. Whether you're looking for a subtle and sophisticated finish or a bold and dramatic granite-like effect, this paint has you covered.
Overall, our Granite Effect paint is a must-have for anyone looking to enhance the beauty and functionality of their glass surfaces. So why wait? Try it out today and experience the transformational power of our Granite Effect paint for yourself!
| Heading | Description |
| --- | --- |
| Material Type | Water-based |
| Application Method | Spray gun with 4mm nozzle |
| Achievable Effects | Different effects of granite can be achieved |
| Spray Distance | At least 12 inches |
| Factors Affecting Effect | Change in distance and pressure can give different effects. It's an individual preference after trials. |
| Drying Time | Allow it to dry for about 2 to 3 hours |
| Back Coat Application | Once fully dry, please spray a back coat of your desired colors |
| Liquid Addition | Do not add any liquid to the granite effect coating |
Frosted Effect Coating
UV Adhesive For Glass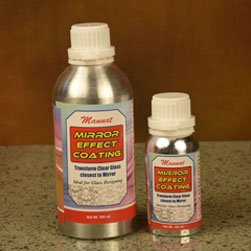 Mirror Effect Coating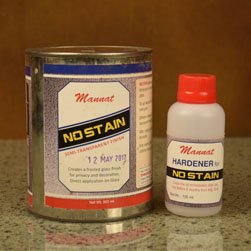 No Stain Coating
Bake Paint System